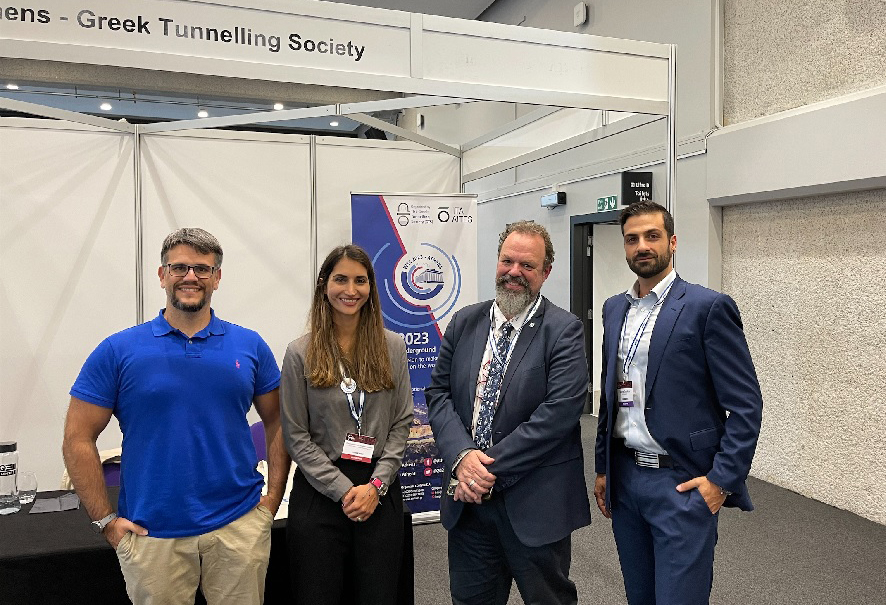 Last week (10-11.10.2022) the British Tunnelling Society "BTS 2022" Conference and Exhibition took place in London. This is the biggest tunnelling industry gathering in the UK.
Dr Chrysothemis Paraskevopoulou and Mr George Doulkas, active members of the WTC 2023 organizing committee welcomed the conferences' delegates in the #WTC2023 booth and invited them to Athens next May! A strong interest for both the scientific part of the Congress as well as the Exhibition was expressed by the visitors of our booth. We look forward to welcoming them again this time in the historic and beautiful city of Athens!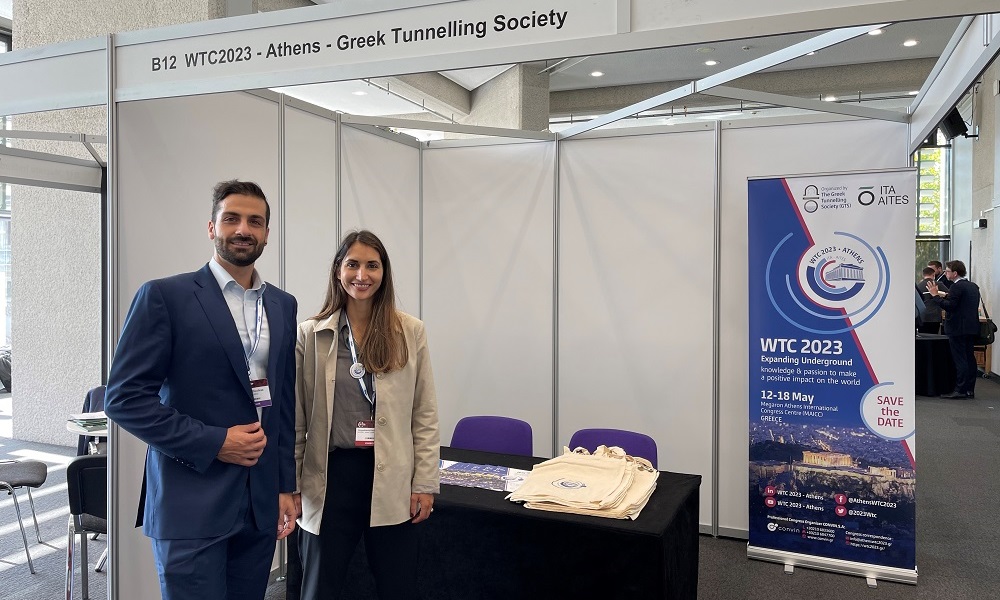 The two-day BTS 2022 conference as well as the tunnelling and underground space exhibition were very successful and well attended. A few points were made on how the tunnelling and underground space industry should move forward in the future to address and deal with the world's biggest challenges like climate change, poverty, sanitation, and health crises in a resilient and sustainable manner. The latter was highlighted by Prof. Arnold Dix, ITA-AITES new President in his key-note lecture.
Why don't you join us in Athens next May and continue this dialogue during WTC 2023?